Ecosystem coverage (SEBI 004) - Assessment published May 2010
Indicator Assessment
Created 10 Sep 2009
Published 21 May 2010
Last modified 19 Feb 2015, 09:34 AM
Note: new version is available!
Generic metadata
Topics
:

Biodiversity
(Primary topic)
Tags:
DPSIR
: State
Typology
: N/A
Dynamic
Temporal coverage:
1990, 2000
Contents
Key policy question:
Which changes are occurring in the distribution of Europe's ecosystems and habitats?
Key messages
Built-up areas, infrastructure and woodland are increasing whilst agricultural land, semi-natural and natural habitats decrease. The overall statistics hide more detailed transition patterns. Wetlands, for example, are mainly changing into forest; other (semi-)natural areas primarily give way to agriculture.
Land cover change between 1990 and 2000 — area change for major habitat classes

Note: The number in brackets indicates the total area change in hectares.
Data source:
1) EEA (European Environment Agency), 2005. The European environment State and outlook 2005. EEA, Copenhagen. 2) EUNIS. http://eunis.eea.europa.eu/.
Downloads and more info
Changes in land cover between 1990 and 2000: previous status of newly urban land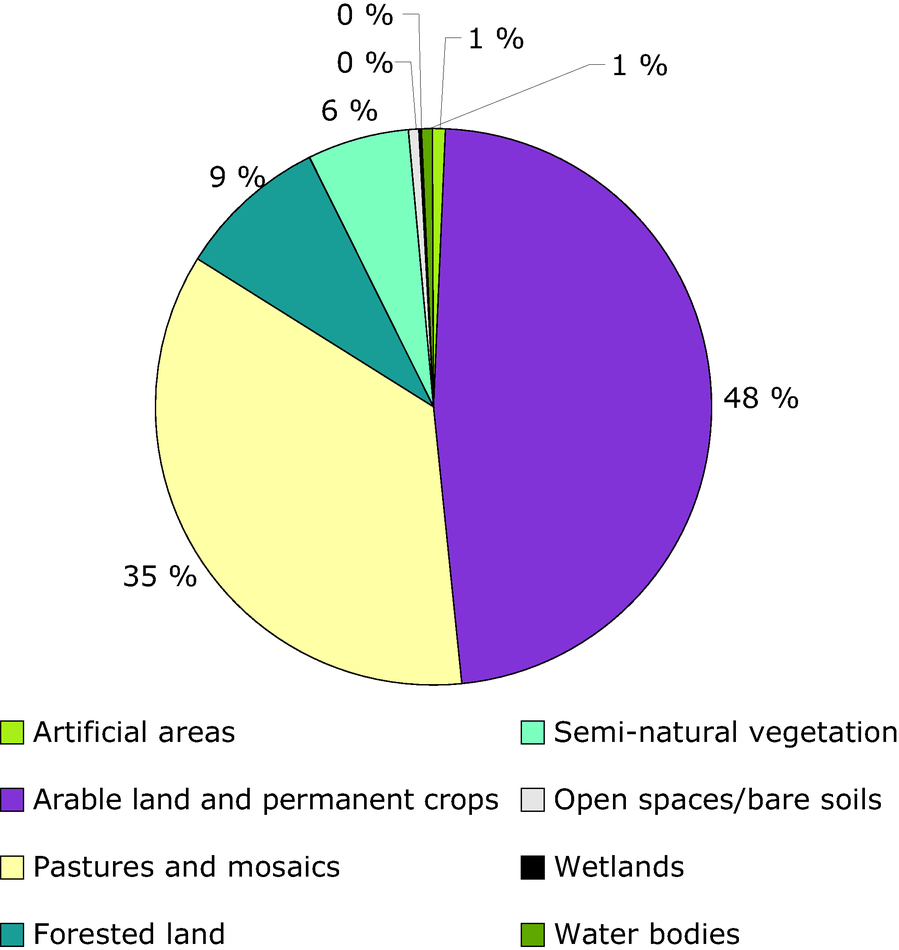 Note: Based on Corine Land Cover data
Data source:
EEA, LEAC (Land and Ecosystems Accounts).
Downloads and more info
Conversion of wetlands into other classes, 1990-2000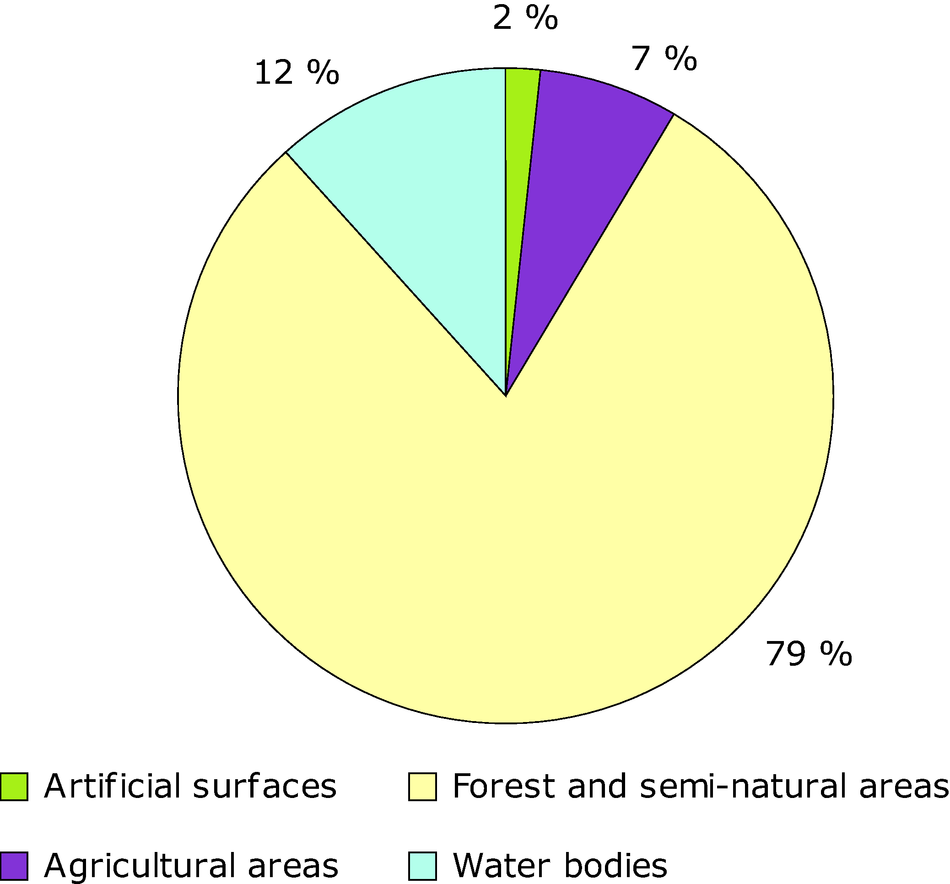 Note: Based on Corine Land Cover data
Data source:
EEA, LEAC (Land and Ecosystems Accounts).
Downloads and more info
Key assessment
Figure 1 shows changes in land cover between 1990 and 2000. A large part of west and central Europe has effectively become urban in character. In many areas of lowland Europe and along the coasts, existing urban centres are sprawling to form much larger settlements. In many places, agriculture has been marginalised as an economic activity, often with resulting land abandonment. Elsewhere new areas may be taken into production but on average the loss caused by land abandonment outweighs this.
Forest cover has generally increased. It has been growing at a rate of about 8 000 - 9 000 km2 per year since 1990. This expansion has primarily happened in the EU and EFTA, mainly due to decreasing pressure from grazing and spontaneous re-growth, as well as afforestation of abandoned agricultural land.
FURTHER INFORMATION
Data sources
More information about this indicator
See this indicator specification for more details.
Contacts and ownership
EEA Contact Info
User not found: bialakat
Ownership
EEA Management Plan
2010 1.2.2
(note: EEA internal system)
Dates
Frequency of updates
Updates are scheduled every 6 years in October-December (Q4)
Permalinks
Permalink to this version

Permalink to latest version
For references, please go to www.eea.europa.eu/soer or scan the QR code.
This briefing is part of the EEA's report The European Environment - State and Outlook 2015. The EEA is an official agency of the EU, tasked with providing information on Europe's environment.
PDF generated on 27 Apr 2015, 04:56 AM