List of communities
Page
Last modified 18 Dec 2020
Marine LitterWatch aims to connect citizens to their local communities engaged on marine litter activities, or inspire new ones to form. In the table below you can find contact details of the communities that have joined Marine LitterWatch (MLW).
If your community is not part of MLW, you can join the network by creating one through the web portal and help us improve our knowledge about marine litter in Europe. 
Alternatively, you can send us an email with the following mandatory information:
Community name,
country,
website (if existing),
contact email (which will be made available on EEA website),
community type (indicate if: NGO (Non-Governmental Organization); Business/Industry (private companies & corporations); Coastal community (e.g. local sports club, local residents association, scouts); Learning community (schools & universities); Expert community (Science & research); Public authorities; Other)


We also ask for an optional short description of the marine litter activities carried out by the community. This will help interested citizens decide which one they should join. If you would like us to add your community logo name please send it as well. 
Permalinks
Permalink to this version

Permalink to latest version
Geographic coverage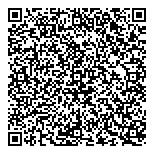 Topics