Water and marine environment
Subtopics
Securing the sustainable use of water remains a key challenge
Clean water is an essential resource for human health, agriculture, energy production, transport and nature. But it is also under multiple pressures. Currently, only 40% of Europe's surface water bodies achieve good ecological status. In addition, even though EU countries have managed to reduce selected pressures, the status of our marine ecosystems remains critical, both in terms of species and habitats. More efforts are needed to achieve Europe's freshwater and marine-related environmental targets.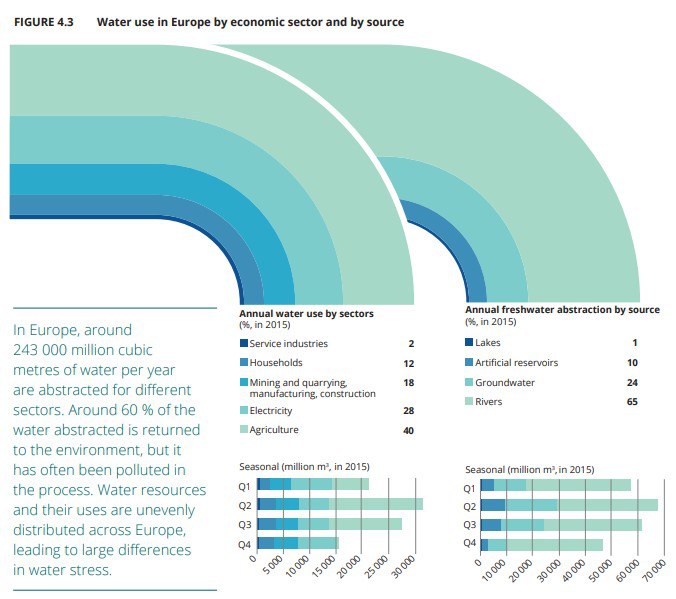 To continue enjoying the benefits of clean water and healthy oceans and rivers, we need to fundamentally change the way we use and treat water.
The EEA developed a water exploitation index showing that European annual water consumption in various economic activities. 
State of bathing waters in 2019
This map shows bathing water locations and their quality for the latest as well as previous bathing seasons. All symbols are coloured according to achieved quality status in the most recent season. Data are presented on two levels: country (less detailed scales) and bathing water (more detailed scales).
Faced with the increased threats posed by overexploitation of marine resources, pollution and climate change, urgent action is needed to bring Europe's seas back to good condition. According to the European Environment Agency's report on Europe's marine ecosystems, published today, we are running out of time to reverse decades of neglect and misuse.
The quality of Europe's bathing water remains high, according to this year's European bathing water quality assessment published today. Just under 85 % of swimming sites across Europe monitored in 2019 met the European Union's highest and most stringent 'excellent' quality standards.
The preservation and restoration of Europe's largely degraded floodplains, must be better prioritised according to a European Environment Agency (EEA) report published today. The report says floodplains have a key role to play in improving biodiversity, water, and climate change mitigation and adaptation.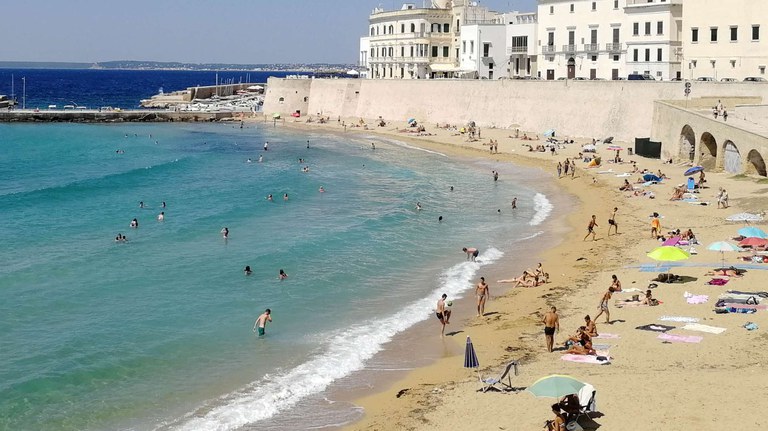 Published
: 08 Jun 2020
Bathing is an extremely popular and important leisure activity in Europe. This annual assessment of European bathing sites shows how well environmental protection measures are implemented, allowing people to make informed decisions on where to go to best enjoy Europe's inland and coastal bathing sites.