Water and marine environment
Subtopics
Securing the sustainable use of water remains a key challenge
Clean water is an essential resource for human health, agriculture, energy production, transport and nature. But it is also under multiple pressures. Currently, only 40% of Europe's surface water bodies achieve good ecological status. In addition, even though EU countries have managed to reduce selected pressures, the status of our marine ecosystems remains critical, both in terms of species and habitats. More efforts are needed to achieve Europe's freshwater and marine-related environmental targets.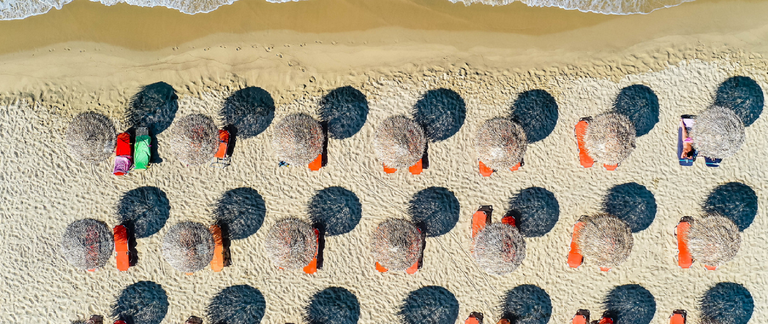 Europe has a great diversity of beautiful beaches and bathing areas, and each year millions of Europeans spend their weekends at their local beach or their holidays cooling down by the water. Many citizens have a keen interest in the quality of bathing waters.
State of bathing waters in 2019
This map shows bathing water locations and their quality for the latest as well as previous bathing seasons. All symbols are coloured according to achieved quality status in the most recent season. Data are presented on two levels: country (less detailed scales) and bathing water (more detailed scales).
Pesticides can end up in rivers, lakes and groundwaters, with potential to harm aquatic ecosystems and water quality. The European Environment Agency's (EEA) new indicator, which aims to track Europe's progress in reducing pesticides in waters, shows that excessive levels of pesticides have been recorded in a considerable share of European freshwaters.
Collection and treatment of waste water are key to reducing pressures and risks to human health and the environment, especially to rivers, lakes, and coastal waters. The European Environment Agency (EEA) has published data today, on World Toilet Day, which show that the share of urban waste waters that are collected and treated in line with EU standards is increasing across Europe.
About 30 % of Europe's population is affected by water stress during an average year. The situation is expected to worsen as climate change is increasing the frequency, magnitude, and impact of droughts. A European Environment Agency (EEA) assessment, published today, presents the current state of water stress in Europe with the aim to put focus on managing water availability risks under the impacts of changing climate.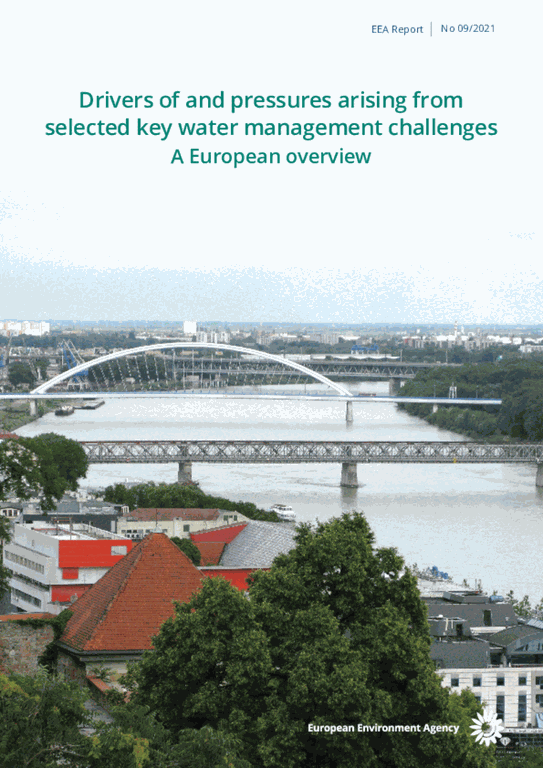 Published
: 23 Sep 2021
This report aims to give a European overview of the main drivers and pressures that are at the core of key water management challenges and which put European water bodies most at risk of not achieving key environmental objectives. Identifying the pressures from and drivers of key water management challenges at the European level can help in prioritising the main issues that should be tackled with measures.