Urban environment
Europe will not achieve its 2030 goals without urgent action during the next 10 years to address the alarming rate of biodiversity loss, increasing impacts of climate change and the overconsumption of natural resources. The European Environment Agency's (EEA) latest 'State of the Environment' report published today states that Europe faces environmental challenges of unprecedented scale and urgency. The report says, however, there is reason for hope, amid increased public awareness of the need to shift to a sustainable future, technological innovations, growing community initiatives and stepped up EU action like the European Green Deal.
Improved circular and climate-friendly business models and policies to boost reuse and recycling, plus improved consumer awareness will help the European Union tackle the growing problem posed by plastic, battery, electronic and textile waste, according to two European Environment Agency (EEA) briefings published today.
Circular material use can minimise waste and resource extraction, improve resource efficiency, reduce greenhouse gas emissions, and contribute to conserving biodiversity. However, according to a European Environment Agency (EEA) report, published today, circular economy initiatives in Europe are still at an early stage and would benefit from more investments in upscaling promising innovations and in monitoring progress towards circularity.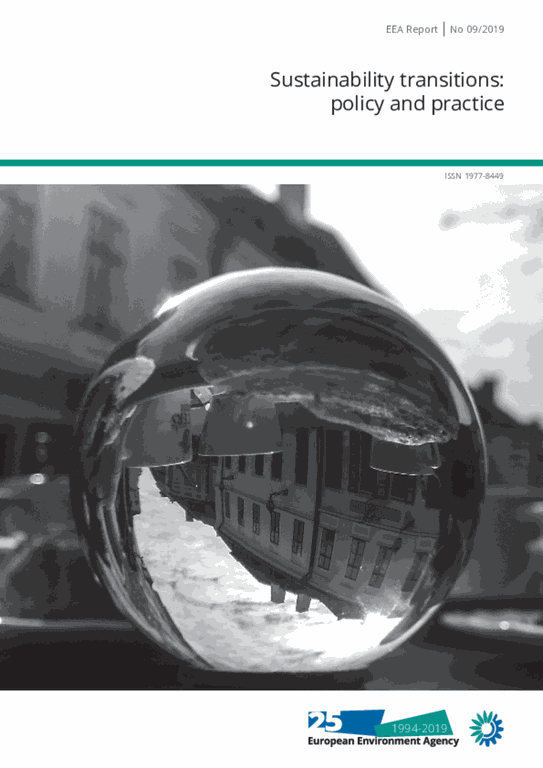 Published
: 10 Sep 2019
This report aims to go beyond theoretical discussions to explore the practical implications of transitions research for policy and practice, building on the insights from past assessments. It highlights the growing links to established EU policy frameworks and identifies how transitions thinking is being operationalised at different scales across Europe. Co-authored by leading experts in transitions studies, the report has also benefited strongly from interactions with EEA partners in multiple policy areas, in particular, at a workshop co-hosted with the European Commission's European Political Strategy Centre in July 2018.