Sustainability transitions
Sustainability transitions
The environmental challenges ahead of us are global and systemic. Therefore, to achieve the EU's long-term sustainability goals, the core systems of our societies will have to change dramatically. That is especially true for the systems related to food, energy, mobility and construction.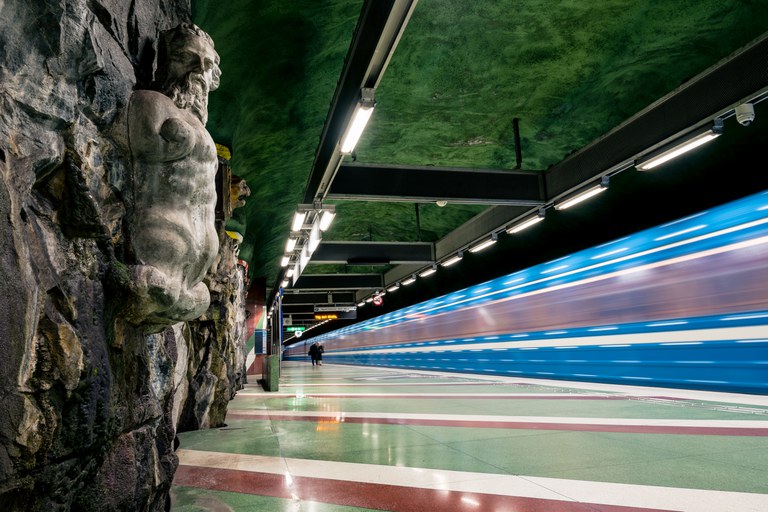 The European Union and its neighbours have in recent decades achieved remarkable progress in socio-economic well-being and prosperity while taking actions that are cognisant of planet earth's ecological limits. At the same time, as it is widely acknowledged, Europe and the rest of the world still face fundamental environmental and sustainability challenges of unprecedented scale and urgency.
European efforts to tackle climate change, air pollution and achieving carbon neutrality were the main issues discussed during a visit of President Zuzana Čaputová of Slovakia to the European Environment Agency (EEA) on Tuesday (11 May 2021).
Stepping up European Union (EU) support for international adaptation, together with trade diversification are key actions the EU can take to lessen the impacts of climate change on agricultural trade, according to a European Environment Agency (EEA) briefing published today.
Digital technologies like robotics, cloud computing and artificial intelligence will help improve the sustainability of Europe's waste management systems. According to a European Environment Agency (EEA) briefing released today, increased use of these technologies can help deliver more effective waste management across Europe, improving logistics, recycling rates and enable better purchasing and sorting decisions by consumers.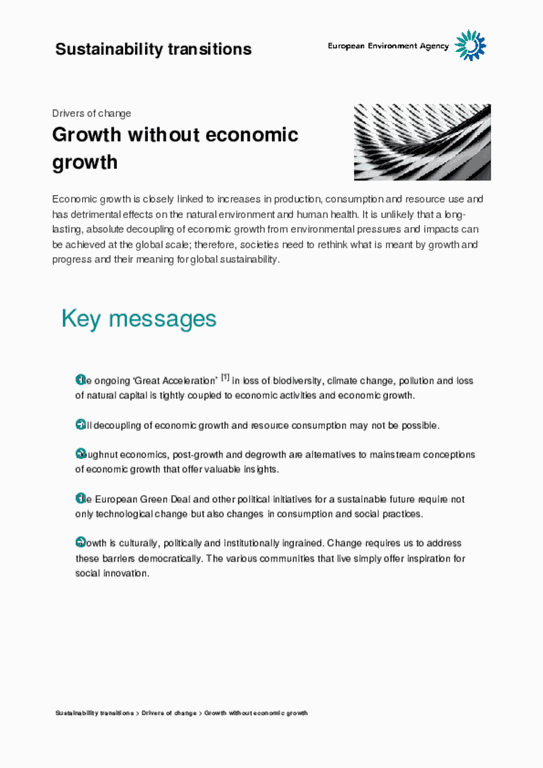 Published
: 13 Jan 2021
Economic growth is closely linked to increases in production, consumption and resource use and has detrimental effects on the natural environment and human health. It is unlikely that a long-lasting, absolute decoupling of economic growth from environmental pressures and impacts can be achieved at the global scale; therefore, societies need to rethink what is meant by growth and progress and their meaning for global sustainability.