Policy instruments
Environmental and climate policies: European countries report more climate policies but how effective are they? What can we learn from their design and methods used?
A good starting point to evaluate a policy is to look how others evaluated similar interventions, what are the most common elements, approaches or methodologies. Another resource to undertake policy assessment is officially reported, quality checked and publicly available information on national policies and measures.
Working with nature and enhancing the role of ecosystems can help reduce the impacts of climate change and increase climate change resilience. Such an approach can deliver multiple benefits, including lowering pressures on biodiversity, improving human health and well-being, reducing greenhouse gas emissions and building a sustainable economy, according to a European Environment Agency (EEA) report published today.
Train travel remains overall the most environmentally friendly mode of motorised passenger transport in Europe — in terms of greenhouse gas emissions — as compared to travelling by car or plane, according to two transport and environment studies published by the European Environment Agency (EEA) today.
Digital technologies like robotics, cloud computing and artificial intelligence will help improve the sustainability of Europe's waste management systems. According to a European Environment Agency (EEA) briefing released today, increased use of these technologies can help deliver more effective waste management across Europe, improving logistics, recycling rates and enable better purchasing and sorting decisions by consumers.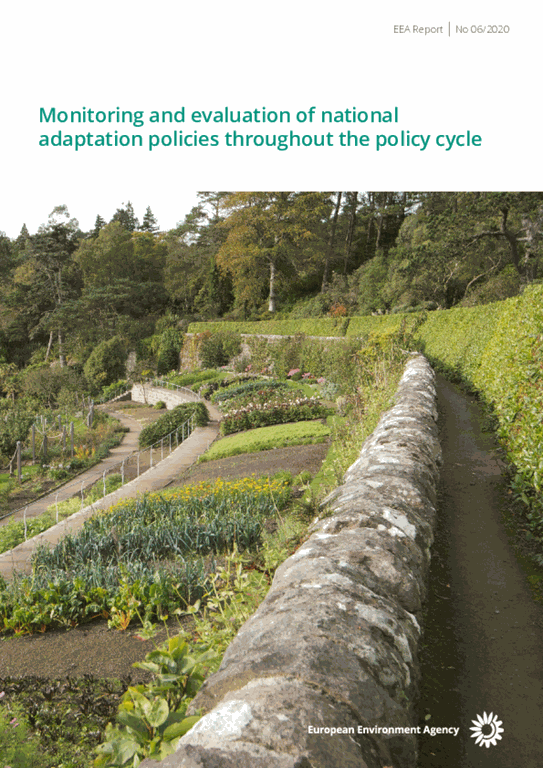 Published
: 28 Aug 2020
The Global Goal on Adaptation aims to enhance adaptive capacity, strengthen resilience and reduce vulnerability to climate change. Given the impact of climate-related hazards, the question is not whether adaptation is necessary, but what are the adaptation options to increase resilience.