Air pollution - Drivers and pressures (United Kingdom)
SOER 2010 Common environmental theme (Deprecated)
expired
This content has been archived on
21 Mar 2015
, reason:
A new version has been published
SOER Common environmental theme from United Kingdom
Topic

Air pollution
Published: 26 Nov 2010 Modified: 21 Mar 2015
Key drivers:
Population
The overall population of the UK is estimated to be almost 61.8 million in 2009, up from 55.6 million in 1970 and 57.2 million in 1990. 62 per cent of the population is assumed to be of working age. For more information see population statistics.
UK population by gender and age, 2009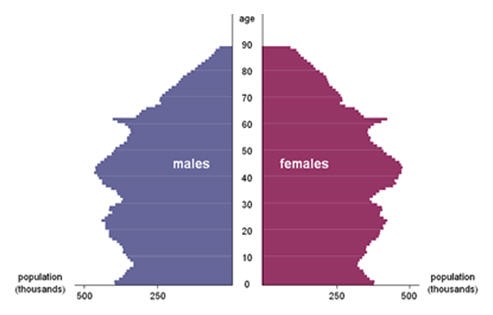 Economic growth
Between 1990 and 2008, GDP grew in real terms by 55 per cent. For more information see GDP statistics.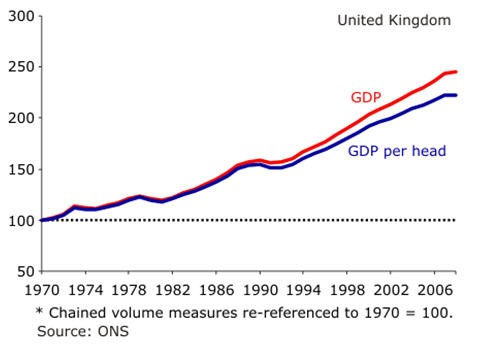 Energy demand
Since 1999, indigenous energy production has fallen from being 22 per cent above consumption to 21 per cent less than consumption. For more information see Energy statistics.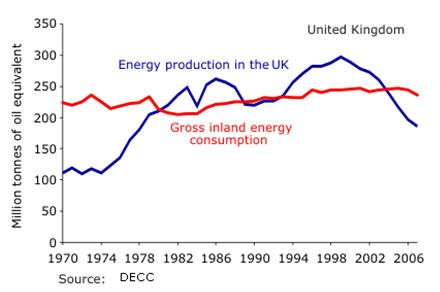 Transport
Road traffic in Great Britain has grown by 85 per cent between 1980 and 2009 from 277 to 514 billion vehicle kilometres, as demonstrated in the Department for Transport report Transport Trends 2009.
Key Pressures:
Information regarding pressures relating to the drivers displayed above is held in the National Atmospheric Emissions Inventory.
Sulphur dioxide (SO2)
Since 1970, there has been a substantial overall reduction of more than 92 per cent in SO2 emissions to 512kT.
Ammonia (NH3)
Emissions in 2008 represent a decrease of 23 per cent on the 1990 emissions, to 281kT. The most significant cause of reductions in recent years has been decreasing cattle numbers in the UK.
Nitrogen oxides (NOX)
Since 1970, overall NOX emissions have decreased by 53 per cent to 1403 kT, mainly as a result of a 58 per cent decrease from road transport.
Non-methane volatile organic compounds (NMVOCs)
NMVOC emissions in 2008 were well below the 2010 ceiling at 942 kT.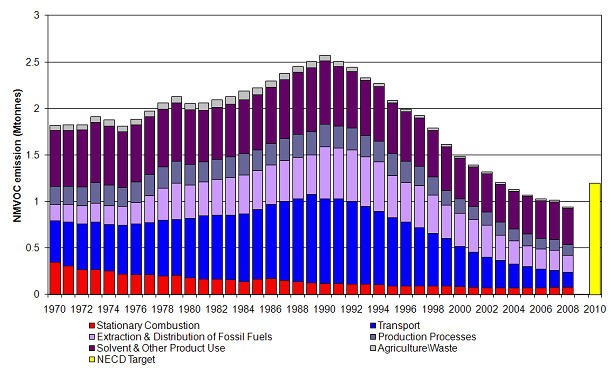 Methane (CH4)
Since 1970, the total methane emission in the UK has declined by 51 per cent to 2312 kT.
Particulate matter (PM10)
Emissions of PM10 have declined by 73 per cent since 1970, to 133 kT.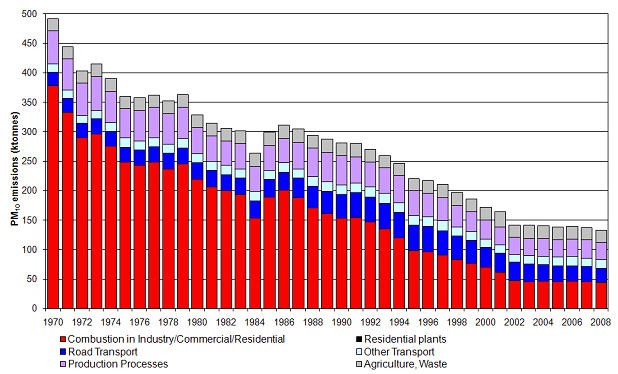 Particulate matter (PM2.5)
Emissions of PM2.5 have declined greatly, to 81kT in 2008.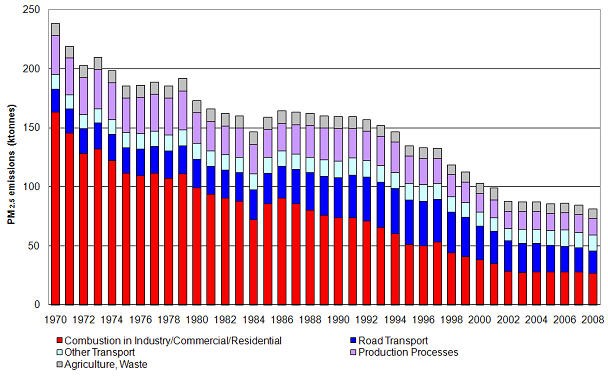 Permalinks
Permalink to this version

Permalink to latest version