Infographic
What is pollution?
Infographic
Published 15 Oct 2020
Last modified 19 Sep 2022
Pollution changes a medium such as air, water or soil in a way that can make it harmful to people or nature. Different types of pollutants include chemicals, dust, noise and radiation. EEA Signals 2020 looks at pollution through different lenses related to the Agency's work and EU legislation.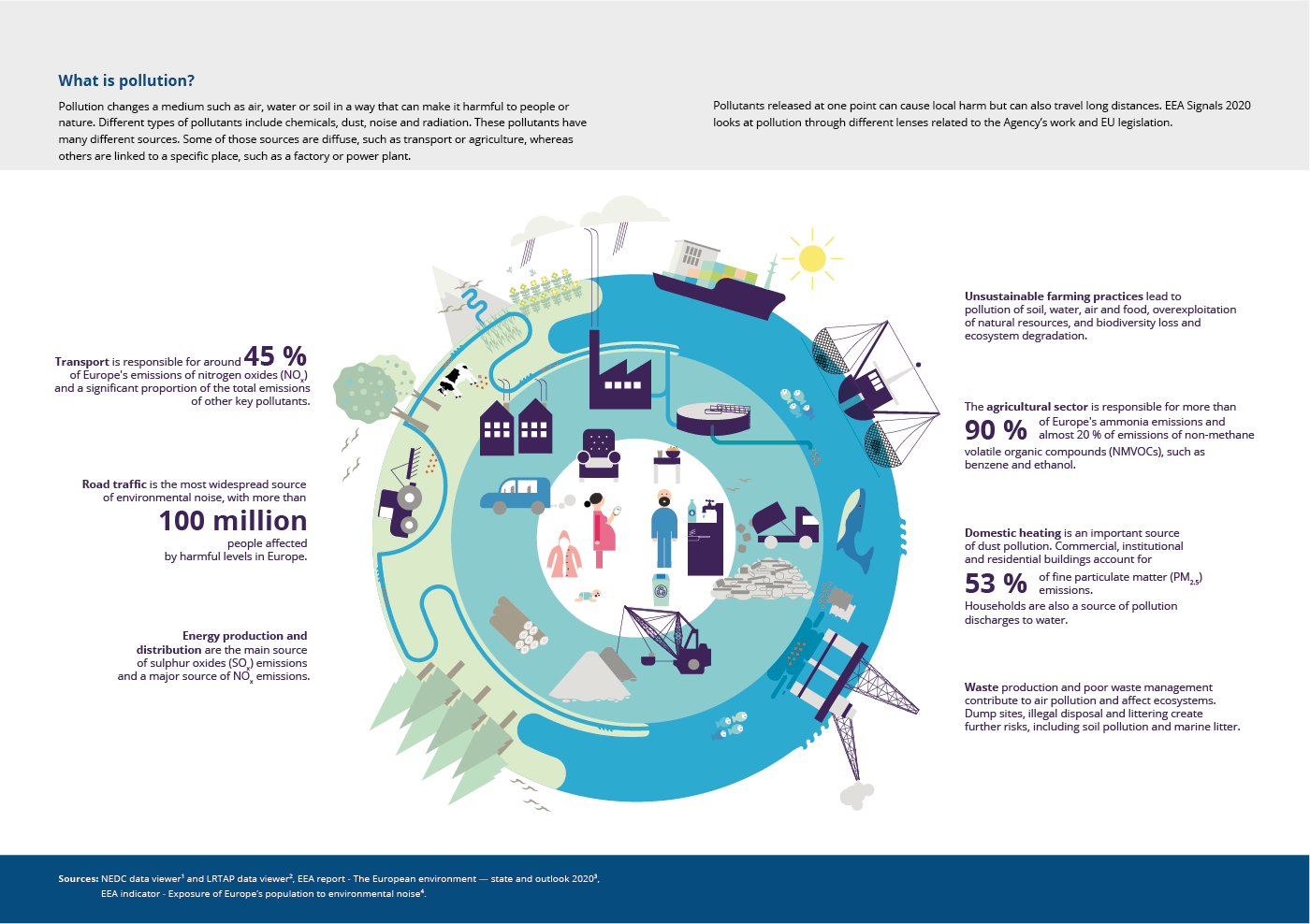 Permalinks
Permalink to this version

Permalink to latest version
Geographic coverage

Topics
Tags