Trends in farmland bird populations in Member States with a higher share of intensive agriculture
Figure
expired
Created 12 Nov 2009
Published 12 Nov 2009
Last modified 26 Aug 2017
This page was
archived
on
26 Aug 2017
with reason:
A new version has been published
The number of bird species taken into account for each country is given in the legend
/data-and-maps/figures/ga-downloads/06CD2F1B-1894-4A5F-A8CA-75A13F13F9A0/trends-in-farmland-bird-populations-in-member-states-with-a-higher-share-of-intensive-agriculture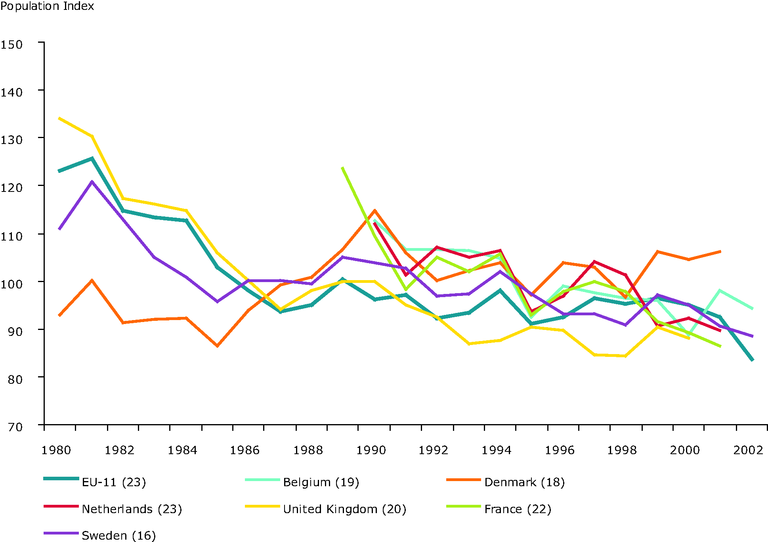 Download
Metadata
Additional information
The curves should not be compared by index value, but by the slope of the curve in year intervals. The population index value is centred on the average (i.e. the index values are lying close to 100). Source for country agricultural intensification ranking Donald P.F., Green R. E. and Heath M. F. 2001. Agricultural intensification and the collapse of Europe's farmland bird populations. Proc. R. Soc. Lond. 268, 25-29.
Permalinks
Permalink to this version

Permalink to latest version