Nickel - Annual target value for the protection of human health
Figure
expired
Created 10 Dec 2012
Published 10 Dec 2012
Last modified 11 Sep 2015
Note: new version is available!
This content has been archived on
04 Sep 2014
, reason:
Other (New version data-and-maps/figures/nickel-annual-target-value-4 was published)
In the directive 2004/107/EC (Fourth Daughter Directive), the EU has set a target value for nickel (Ni) for the protection of human health: the Ni annual mean value may not exceed 20 nanograms per cubic metre (ng/m3). The target value enters into force 31.12.2012.
/data-and-maps/figures/ga-downloads/GRB08YWIRM/nickel-annual-target-value-2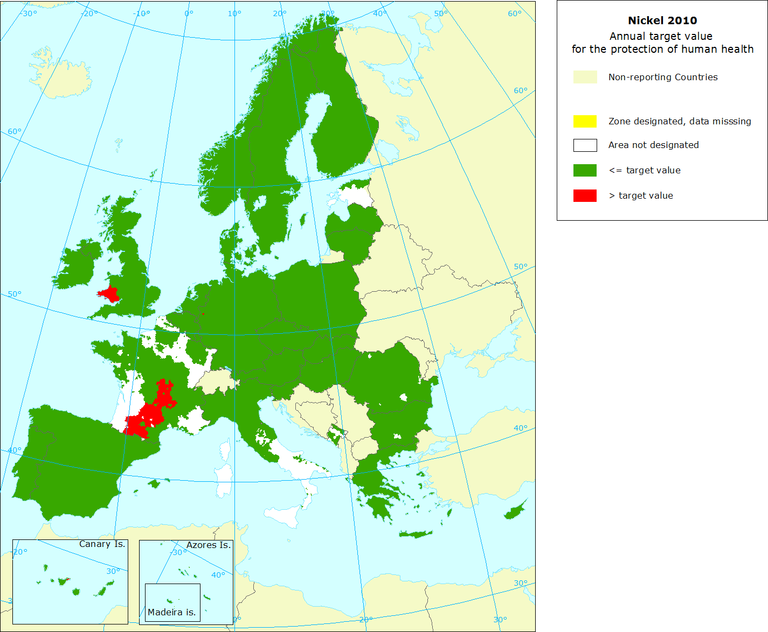 Download
Metadata
Permalinks
Permalink to this version

Permalink to latest version