Figure
Distance-to-target for EEA member countries
Figure
Created 30 Nov 2012
Published 20 Dec 2012
Last modified 26 Aug 2017
This page was
archived
on
26 Aug 2017
with reason:
A new version has been published
The distance-to-target indicator shows how current NH3 emissions compare to a linear emission reduction 'target-path' between 2010 emission levels and 2020 Gothenburg emission ceilings for each country. Negative percentage values indicate the current emissions in a country are below the linear target path; positive values show that current emission lie above a linear target path to 2020.
/data-and-maps/figures/ga-downloads/6FE7F1FE-2299-4454-91E7-46C7F5D04343/distance-to-target-for-eea-member-countries-13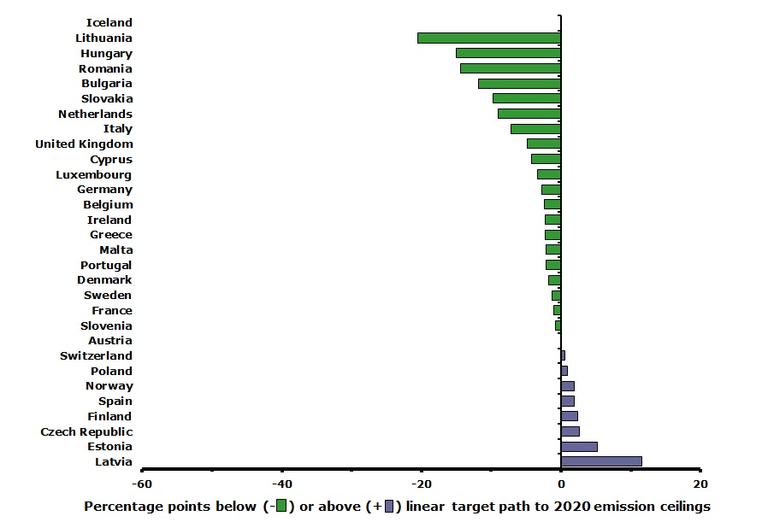 Download
Additional information
The 'distance to target' results are shown in purple (countries need to do more to be on track to meet their ceiling in 2020) and green (countries are on track to meet their ceiling in 2020). Gothenburg protocol targets are used for all countries since the NECD revision has not yet been completed, however these targets have not yet been ratified by member states. 
Data for Iceland, Turkey not available.
Permalinks
Permalink to this version

Permalink to latest version
Geographic coverage

Topics