Figure
Change in emissions of ammonia compared with the 2010 NECD and Gothenburg protocol targets (EEA member countries)
Figure
Created 14 Sep 2010
Published 30 Sep 2010
Last modified 26 Aug 2017
This page was
archived
on
26 Aug 2017
with reason:
A new version has been published
The reported change in ammonia (NH3) emissions for each country, 1990-2008 in comparison with the 2010 NECD and Gothenburg protocol targets.
/data-and-maps/figures/ga-downloads/E217F2F6-FEA8-4BBD-9B68-BFC13B99F848/change-in-emissions-of-ammonia-compared-with-the-2010-necd-and-gothenburg-protocol-targets-eea-member-countries-1
Download
European data
Metadata
Additional information
Gothenburg protocol targets are shown for the non-EU countries (e.g. Switzerland and Norway). Neither Iceland nor Turkey has signed the Gothenburg protocol. Lichtenstein has signed but not yet ratified the Gothenburg protocol. Data for Iceland not available.
Permalinks
Permalink to this version

Permalink to latest version
Geographic coverage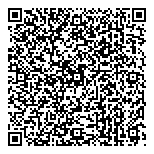 Topics