Article
Land and soil losing ground to human activities
Article
Published 15 Jun 2015
Last modified 11 May 2021
Land and soil are essential for natural systems and human society, but human activities threaten the functioning of the overall land resource, including soil. Why is this happening? What is Europe doing to prevent it? 2015 is the International Year of Soils, so we put these questions to Geertrui Louwagie, project manager for soil assessments and reporting at the European Environment Agency.
What are the issues facing land and soil?
Land and soil are finite, non-renewable resources, which continue to degrade, affecting their ability to function and deliver services. Food growing, biomass and biofuel production, carbon storage, the hosting of soil biodiversity, the filtering of water and cycling of nutrients, and the provision of raw materials are under increasing pressure. The natural and archaeological heritage of soil is also being jeopardised.
A number of processes contribute to this degradation including soil erosion, the decline of soil organic matter, soil contamination and soil sealing (soil covered by impervious surfaces, also called imperviousness.) These are driven by human activities like land take, land use intensity (among others reflected in the amount of nutrients used on rural land) and land abandonment. Each process has an impact on the main dimensions of land: land cover/land use, vegetation and soil. These determine the land resource stocks and functioning, and the derived flows of goods and services. They also affect the intrinsic value of land and its contribution to human wellbeing and welfare. 
What is being done to tackle these issues?
The United Nations Sustainable Development Goals (SDGs) will set targets for the global effort to tackle land and soil related problems. In this context, the Global Land Indicators Initiative was introduced in 2012 to develop a set of globally collectible land indicators that are comparable over the long term. The initiative, which initially focused on land rights, also aims to influence the post-2015 global agenda. However, the environmental component was missing from the suggested indicators. To rectify this, the EEA and the Institute for Advanced Sustainability Studies proposed land and soil indicators to monitor the achievement of the SDGs in terms of changes in land cover/land use, land productivity and soil organic carbon.
How does the EEA contribute to this work?
Our work feeds into the development of EU land and soil policy. The recent European assessment of soil's ability to deliver ecosystem services is one example. Our Multi-Annual Work Programme also deals with land resource efficiency and ecosystem assessment and capital accounting.
Land resource efficiency studies the balance between the supply of land and the functional demands on it. It recognises that land is finite and non-renewable, and considers how land cover changes, e.g. for infrastructure and industrial purposes, affect the services that land can deliver. It also includes land recycling as a response to land take, promoting the reuse of land that has been developed on but abandoned.
Work on the balance of soil nutrients such as nitrogen and phosphorus, as well as metals like copper, zinc, cadmium and lead contributes to the EEA's ecosystem assessment and capital accounting projects. EU and national budgets were estimated in 2014, and critical load exceedances of ammonia emission deposition with respect to biodiversity, nitrogen and phosphorus leaching and run off with respect to ground and surface water, and cadmium uptake in relation to food quality are currently being examined.
The EEA wants harmonised data on these issues, leading to comparable country data throughout Europe. As such, it cooperates with the Joint Research Centre (JRC), which collects soil data under the mandate of the European Soil Data Centre. Land data comes from satellite observations from Corine Land Cover (CLC) and the High Resolution Layers (HRLs), including imperviousness.
To increase the visibility of land and soil, the EEA has also created a thematic cluster of indicators. This currently comprises land take, imperviousness, management of contaminated sites and land fragmentation and includes indicators derived from climate change work including soil organic matter, soil erosion and soil moisture.
What about land and soil policy?
EU policy that is relevant to land and soil is fragmented and existing provisions in environmental, agricultural or regional policies are neither coordinated nor comprehensive. The Soil Thematic Strategy 2006 is a guiding document, which explains why further action is needed to ensure a high level of protection of soil functions and the sustainable use of soils. However, a Soil Framework Directive, proposed in 2006, was withdrawn last year.
The European Commission plans to study existing EU and national policies that are relevant to soil, their effectiveness and coherence, and any gaps there might be. This is in response to the 7th Environment Action Programme, in which the EU commits to use and manage land sustainably and protect soil, and find ways to best achieve this based on proportionality and subsidiarity principles.
Globally, UN Member States are expected to agree on the SDGs in September. With the current wording, land and soil are included in several targets. However, reversing the trend of losing land and soil resources globally depends on the implementation of the SDGs at national and sub-national level.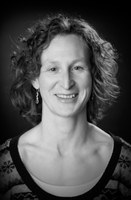 Geertrui Louwagie
Interview published in the issue no.2015/2 of the EEA newsletter, June 2015. 
Permalinks
Permalink to this version

Permalink to latest version
Geographic coverage
Topics
Tags