Resource efficiency and waste
An average of 5.2 tonnes of waste from all sources was generated per person in the EU-27 in 2018
We need to fundamentally transform the way we produce, consume and live in order to preserve nature's ability to provide for us. Let's produce more with fewer inputs and see waste as a resource.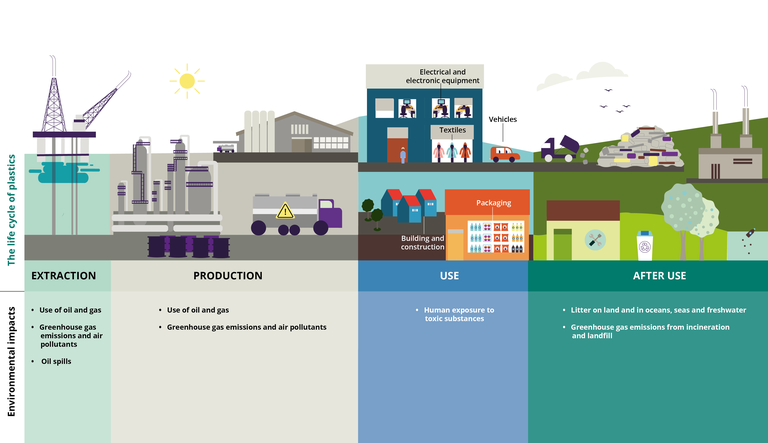 While awareness, concern and action over how we dispose of plastics in the marine environment and elsewhere have grown enormously in recent years, there are many other and less known impacts of plastics, including its contribution to climate change and new challenges related to the COVID-19 pandemic, according to the EEA report 'Plastics, the circular economy and Europe′s environment — A priority for action'.
Country profiles on resource efficiency and waste
This map contains information on countries' performance and policies around municipal waste management, waste prevention, and resource efficiency and circular economy. Select one of the EEA member or cooperating countries in order to view its country profile for each of these policy areas.
Data sources:
Data provenance info is missing.
Amid a rise in plastic waste, more must be done across Europe to tackle the root causes of marine litter at its source to prevent the waste from polluting in-land rivers and making its way to our coastlines and seas, according to a European Environment Agency (EEA) web report published today.
Building renovation is a key contributor to improving energy efficiency and to achieving a climate neutral European Union (EU) by 2050. A European Environment Agency (EEA) briefing, published today, investigates how circular economy principles can enhance the benefits of building renovation. It finds that, through 2050, circularity can significantly reduce the use of materials and contribute significant additional reductions in the CO2 emissions embedded in Europe's buildings.
Sewage treatment can play a key role in Europe's shift to a zero-pollution future by becoming more resource efficient and contributing to the circular economy, according to a European Environment Agency (EEA) report published today.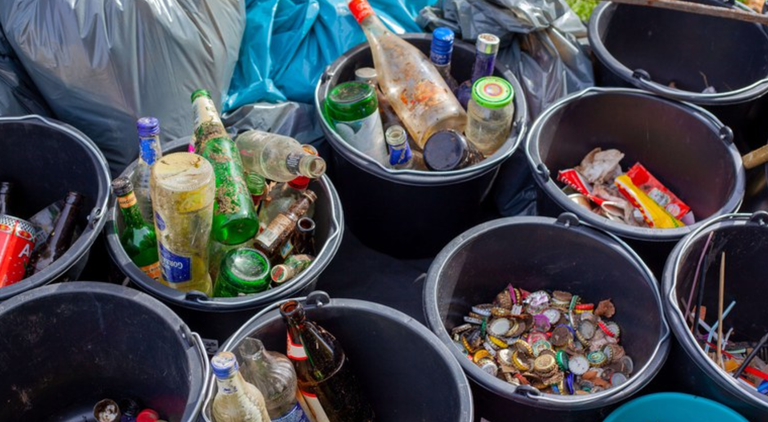 Published
: 26 Apr 2022
Municipal waste, if not managed properly, is a source of pollution. However, it also contains valuable materials that can be recycled. As in the EU, in the Western Balkan countries municipal waste has been the target of waste policies for several years, mainly aimed at improving waste management. This briefing reviews current waste issues across the region, key initiatives being implemented, and remaining obstacles to preventing municipal waste generation and to its appropriate management.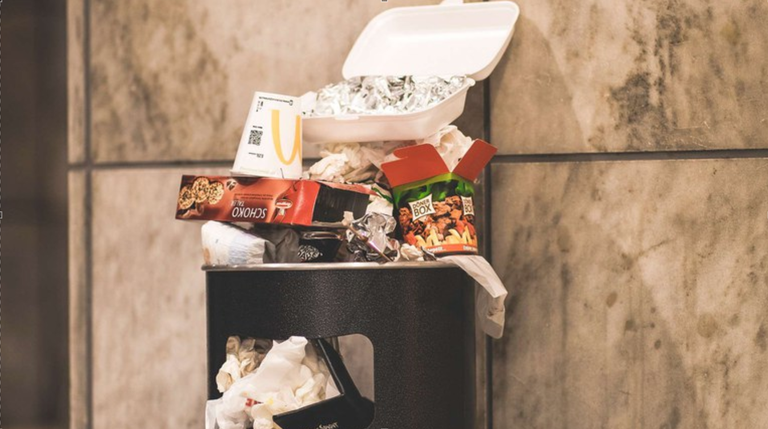 Published
: 26 Apr 2022
Municipal waste accounts for 27 % of the total waste generated in the EU (excluding mineral waste). Due to its complex composition and ubiquity, it can have significant negative impacts on human health and on the environment if not managed properly. The 2020 EU Circular Economy Action Plan has established an objective of halving the quantity of municipal waste that is not recycled or prepared for reuse by 2030. At the same time, all EU member states will have to recycle or prepare for reuse at least 60% of generated municipal waste by 2030. This briefing explores how these two targets are linked and how more ambitious waste prevention actions will be key for achieving them simultaneously.