Water management — overview
Page
Last modified 18 Feb 2008, 12:35 PM
The pollution and deterioration of our environment and our waters have been of concern for decades and still are.

Water ecosystems are vulnerable to various pressures caused by human activities. This has been recognised by many countries, and several pieces of EU and Member State legislation have been adopted to protect our waters.
The most important legislation in Europe for the protection of our waters is the Water Framework Directive (WFD). It sets up a new legislative approach setting very ambitious objectives for the quality and protection of our waters, and relies on a river basin approach for water management. There are four other pieces of EU water legislation that will remain in place with the WFD: the Urban Waste Water Treatment Directive, the Bathing Water Directive, the Nitrates Directive and the Drinking Water Directive.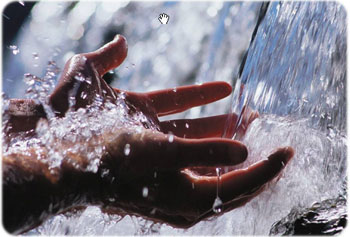 More detailed information on the different pieces of water legislation (and related policies) in the European Community can be obtained from: Water legislation and related policies in the European Community
The following pages describe:
For references, please go to www.eea.europa.eu/soer or scan the QR code.
This briefing is part of the EEA's report The European Environment - State and Outlook 2015. The EEA is an official agency of the EU, tasked with providing information on Europe's environment.
PDF generated on 21 Oct 2016, 10:23 PM