Eionet water and Waterbase
Page
Last modified 16 Oct 2014, 12:48 PM
The European Environment Agency (EEA) has established, with its member countries, a monitoring network called Eionet Water (previously named Eurowaternet).

Eionet Water is designed to give a representative assessment of the condition of water bodies and variations in human pressures within a country and across Europe. Information has been collected on:

the status of Europe's water resources, quality and quantity (status and trends assessments);
how that relates and responds to pressures on the environment (cause-effect relationships).
 
The EEA bases its collection of water information on existing monitoring activities in member countries. A representative sub-sample of national monitoring sites in rivers, lakes and groundwater has been selected for the European network.
Data are transferred on an annual basis from the countries to the EEA and stored in Waterbase. At the end of 2006, Waterbase contained information on more than 3500 river stations in 32 countries, more than 1500 lake stations, and quality data from around 1100 groundwater bodies.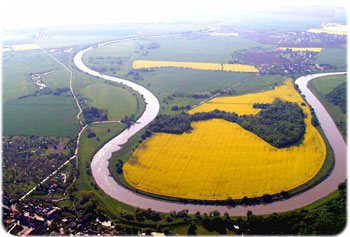 Under the Water Framework Directive, Member States have to assess regularly the status of their waters. Part of their obligation under the Directive is therefore to establish a monitoring network in order to get a coherent and comprehensive overview of water status within each river basin district (see Water Framework Directive and Monitoring).
In the future, the EEA monitoring network will be adapted to meet the monitoring requirements of the WFD. In order to provide a shared pool of common and timely data and information on the state of, and pressures on, Europe's water (SOE_WISE), the EEA is currently working with the Commission and the Member States on transferring the existing Eionet-water network into a system which also covers Member States' reporting to the Commission under the WFD.
 
Publications and links
EEA 2006: Joint SOE Drafting Group and Eionet Workshop 13 - 14 November 2006
EEA 2003: Eurowaternet and Waterbase (Brochure in pdf-format)
EEA 1999: EUROWATERNET - The European Environment Agency's Monitoring and Information Network for Inland Water Resources - Technical Guidelines for Implementation. EEA Technical report No 7

EEA 1996: Surface water quality monitoring. Topic report No 2
Click on the map icon to see the WISE map of
EIONET Water Overview of Europe
For references, please go to www.eea.europa.eu/soer or scan the QR code.
This briefing is part of the EEA's report The European Environment - State and Outlook 2015. The EEA is an official agency of the EU, tasked with providing information on Europe's environment.
PDF generated on 24 Oct 2016, 11:22 AM