Ozonnedbrytande ämnen i stratosfären 1950-2100
Sida
Senast ändrad 2016-04-19 19:32
Ozonnedbrytande ämnen i stratosfären 1950-2100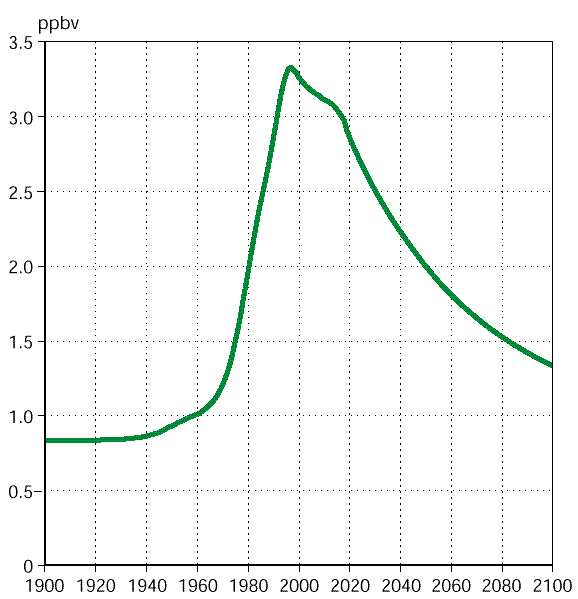 Källa: RIVM, preliminära data från WMO:s ozonutvärdering 1998
Anm.: Kurvan visar det projekterade blandningsförhållandet (förekomstfrekvensen) för s.k. ekvivalent effektivt klor. Den baseras på protokollscenariet i 1998 års WMO/UNEP ozonutvärdering, som förutsätter högsta tillåtna utsläpp inom de gränser som anges av protokollen.

For references, please go to www.eea.europa.eu/soer or scan the QR code.
This briefing is part of the EEA's report The European Environment - State and Outlook 2015. The EEA is an official agency of the EU, tasked with providing information on Europe's environment.
PDF generated on 2016-10-28 11:27