Damage costs by country
Infographic
Published 25 Nov 2014
Last modified 24 Nov 2014, 03:29 PM
Health and environmental costs of air pollution from industrial facilities in Europe. Countries such as Germany, Poland, the United Kingdom, France and Italy, which have many large facilities, contribute the most to total damage costs. However, the ordering of countries changes significantly if damage costs are corrected to reflect the output of national economies. Emissions from a number of eastern European countries (Bulgaria, Romania, Estonia and Poland) then become more important.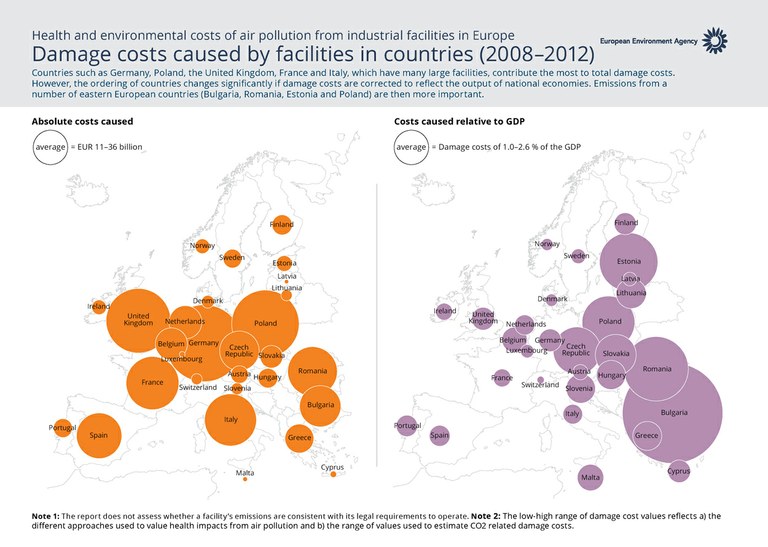 Dynamic
Temporal coverage
2008-2012
For references, please go to www.eea.europa.eu/soer or scan the QR code.
This briefing is part of the EEA's report The European Environment - State and Outlook 2015. The EEA is an official agency of the EU, tasked with providing information on Europe's environment.
PDF generated on 28 Oct 2016, 12:39 AM