How does the food we buy, eat and don't eat impact the environment?
Infographic
Published 12 Mar 2015
Last modified 22 Apr 2016, 11:05 AM
Before reaching our plates, food needs to be produced, processed, packaged, transported and distributed. Every step uses up resources and generates more waste and pollution.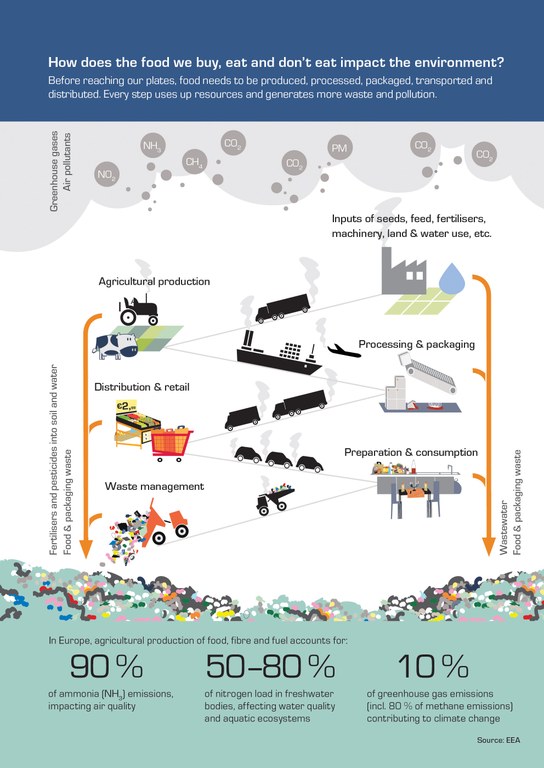 Permalinks
Permalink to this version

Permalink to latest version