New water information system for Europe (WISE) unveiled
News
Published 30 Apr 2008
Last modified 21 Jun 2016, 03:45 PM
WISE (Water Information System for Europe) — a new interactive Internet tool that informs Europe's citizens about water quality and EU water policy — was jointly released by the European Commission and the European Environment Agency (EEA) today at the European Water Conference 2007 in Brussels.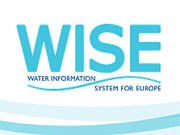 Becoming wiser about water...
This new tool offers citizens the opportunity to monitor water quality in their neighbourhood. By entering their region and river basin district, the user can check drinking water quality, bathing water quality and wastewater treatment. Experts can also find further data and in-depth analysis of all European river basins.
The themes and data section of WISE also provides insight into Europe's rivers, lakes, reservoirs and groundwater as well as up-to-date scientific information on water pollution and water monitoring. Other features include monthly articles on European water issues, such as nitrate pollution in Europe's rivers.
The system offers the public access to water data and information reported by Member States to the EEA and the European Commission under the Water Framework Directive. WISE is the result of a joint project by the European Commission — DG Environment, Eurostat, the Joint Research Centre and the European Environment Agency.
Links
For references, please go to www.eea.europa.eu/soer or scan the QR code.
This briefing is part of the EEA's report The European Environment - State and Outlook 2015. The EEA is an official agency of the EU, tasked with providing information on Europe's environment.
PDF generated on 27 Oct 2016, 04:58 PM