Explore Europe's changing landscape
News
Published 19 Feb 2008
Last modified 21 Jun 2016, 03:46 PM
What does Europe use its land for? Where are farmlands, urban areas and forests? How has Europe's land cover changed over a decade?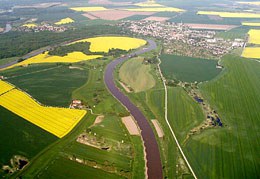 Explore the land resources
All European information and data relevant to the practice and environmental impact of land use are now brought together on the EEA's new thematic website on land use. In addition to the policy context and the EEA activities in this field, the website also gives access to all the EEA reports, graphs, indicators and mapping tools.
Create your own map
Also accessible through the new thematic website, the Corine land cover 2000 (CLC 2000) viewer is an easy-to-use tool to map Europe's land cover and its evolution between 1990 and 2000. The viewer allows users to create borderless, pan-European or local maps, based on their selection among a series of land cover definitions. With its standardised interpretation of satellite images across 34 European countries, the CLC 2000 viewer can be used, among others, to assess the impact of climate change or monitor urban development.
The new features of the viewer also include a location search tool and a more accessible layout similar to other viewers managed by the European Environment Agency.
Links
For references, please go to www.eea.europa.eu/soer or scan the QR code.
This briefing is part of the EEA's report The European Environment - State and Outlook 2015. The EEA is an official agency of the EU, tasked with providing information on Europe's environment.
PDF generated on 25 Oct 2016, 01:30 PM