Forest fires in Southern Europe
News
Published 02 Sep 2003
Last modified 28 Jun 2016, 06:03 PM
An increase over recent years in the frequency and extent of forest fires in the Mediterranean region, has had a significant impact on soil erosion. Frequently repeated forest fires contribute to the desertification of marginal lands. EEA's report "Europe's environment - The Third Assessment" provides an overview of the effects of wildfire on the environment, in particular soil erosion.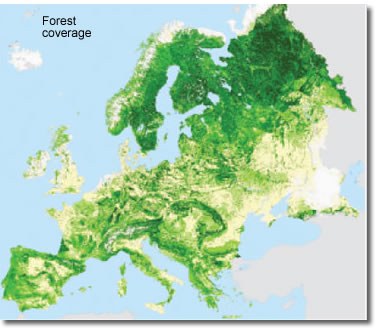 For references, please go to www.eea.europa.eu/soer or scan the QR code.
This briefing is part of the EEA's report The European Environment - State and Outlook 2015. The EEA is an official agency of the EU, tasked with providing information on Europe's environment.
PDF generated on 27 Oct 2016, 03:28 PM