Ozonedbrydende stoffer i stratosfæren, 1950-2100
Webside
Sidst ændret 19/12 2008 13:40
Ozonedbrydende stoffer i stratosfæren, 1950-2100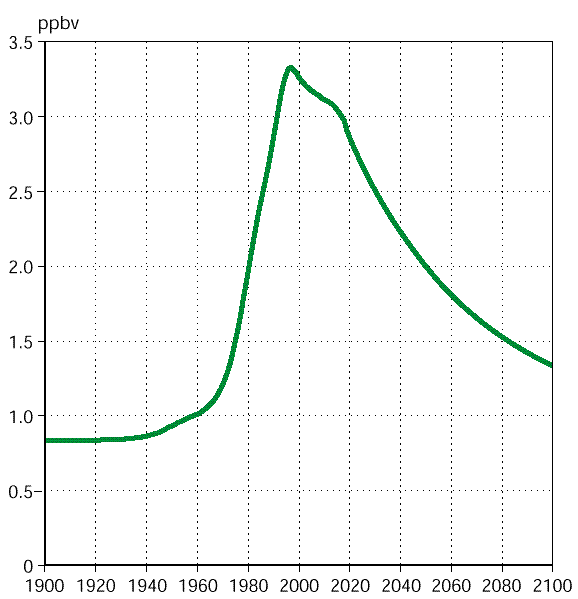 Kilde: RIVM, foreløbige data fra WMOŽŽŽŽs ozonvurdering 1998.
Note: Kurven viser koncentrationen af den såkaldte effektive chlor-ækvivalent. Den er baseret på protokol-scenariet i WMO/UNEP-ozonvurderingen 1998, som bygger på de højst tilladelige emissionsniveauer i de forskellige protokoller.

For references, please go to www.eea.europa.eu/soer or scan the QR code.
This briefing is part of the EEA's report The European Environment - State and Outlook 2015. The EEA is an official agency of the EU, tasked with providing information on Europe's environment.
PDF generated on 02/08 2015 23:12