WWF Arctic tent
OPEN TO THE PUBLIC. The WWF Arctic Tent is an opportunity for the people of Copenhagen and delegates to the COP to get a taste of the Arctic, a region of the world that is being affected faster and more severely by climate change than almost anywhere else on earth.
Vertical listing
What
When

05 Dec 2009

17 Dec 2009

to

Where
Contact Name
Clive Tesar
Add event to calendar

vCal




iCal
The message from the Arctic is that it is urgent for a new climate deal to be hammered out in Copenhagen, a deal which will save the Arctic from the turmoil of total ecosystemic change. This theme will be taken up in different ways on different days by scientists, youth, indigenous peoples, political leaders, artists, and adventurers. The Executive Director of the EEA, Professor Jacqueline McGlade, will participate in the opening ceremony on 5 December from 14:00. The EEA will be contributing with Arctic-related content.
Organiser: WWF (www.panda.org/arctic/cop15)
Contact: nikolaj.bock@eea.europa.eu or WWF: Clive Tesar, ctesar@wwf.no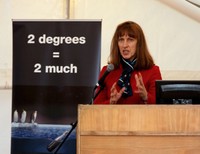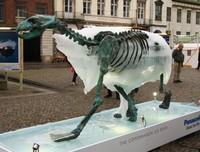 Dynamic
Temporal coverage
2009
For references, please go to www.eea.europa.eu/soer or scan the QR code.
This briefing is part of the EEA's report The European Environment - State and Outlook 2015. The EEA is an official agency of the EU, tasked with providing information on Europe's environment.
PDF generated on 23 Oct 2016, 08:58 AM